Responsibilities as Project coordinator:
Responsible for planning, management, controlling and documentation of the studies
To assist in the preparation of draft protocols with Clinical Development department and planning of studies.
Co-ordinate related documents like informed consent documents, study design, CRF etc.
Coordinate between sponsor's representative to finalize the protocol, obtain investigational products and other relevant correspondences.
Coordinate between Principal Investigator and IEC for protocol review and appropriate approvals.
Coordinate with central laboratory for project management and execution.
Arrange laboratory logistics for the smooth conduct of screening activities for a study.
To manage logistics for the conduct of the study.
Compile all the relevant data pertaining to the study and file the same.
Assist medical writing team, clinical investigator and Principal Investigator to prepare study report.
Responsible for obtaining & maintenance of study related documents.
To coordinate with the quality control & quality assurance department for the smooth conduct of the clinical study and to provide all relevant documents for QC Check/QA Audits.
To cooperate and assist with quality assurance department for external sponsor audits and other regulatory inspection.
To carry out other responsibilities that may be assigned by Principal Investigator, Head-Human Pharmacology Unit/Head of Syngene Clinical Development Team.
Educational Qualification: BPharma, MSc
Technical/functional Skills:
Ability to communicate with clients.
Sound knowledge about clinical research.
MS office skills.

Experience: 0-3 years
Behavioral Skills:
Good communication,
Quick learner,
Adapt to changes,
Time management,
Professionalism.
Effective Planning and Organizing skills.
Good Business/Industry Awareness.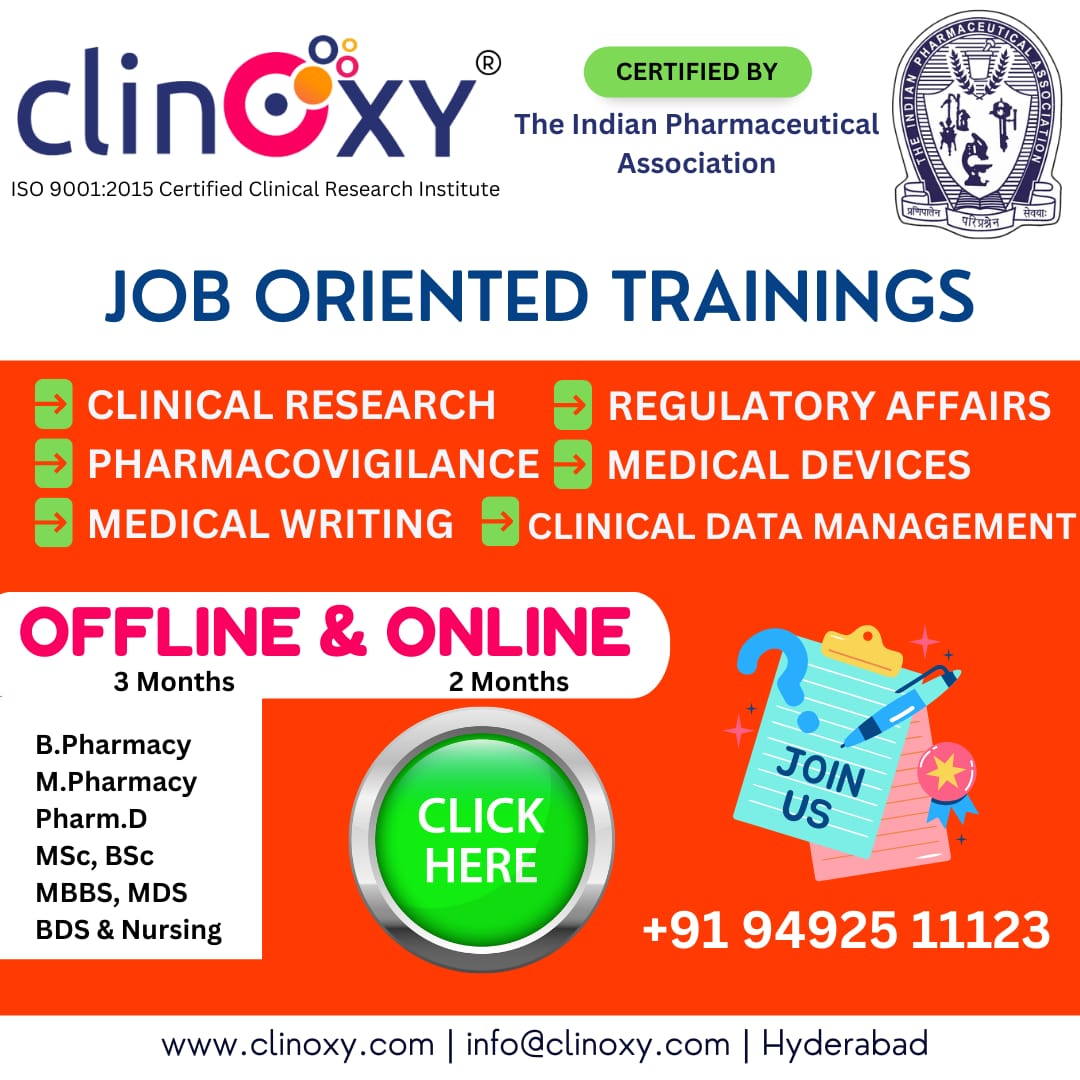 Apply : https://career10.successfactors.com/career?career%5fns=job%5flisting&company=syngeneP1&navBarLevel=JOB%5fSEARCH&rcm%5fsite%5flocale=en%5fUS&career_job_req_id=54173&selected_lang=en_GB&jobAlertController_jobAlertId=&jobAlertController_jobAlertName=&browserTimeZone=Asia/Calcutta&_s.crb=0JnT5KucdlPJBVbb8iYZJM9IZStQKl0XXbglIHn9VXo%3d