Responsibilities as Project coordinator:
Responsible for planning, coordination and overviewing of study related activities.
Arrangement of protocol training and assisting Investigators delegation of activities to the study personnel as per their job responsibilities.
Coordination with Investigators, screening and study team during conduct of the study.
Coordination with PMO team for assisting of monitoring visits.
Coordination with other departments [Central Laboratory, Bioanalytical Laboratory and Data Management] during conduct of the study.
Accompanying and assisting study specific monitors during monitoring activities as per the monitoring plan.
Arrangement of study ICDs and CRFs in coordination with QA and documentation controller.
Responsible to request QA/Document Controller (DC) team for issuing required number of study forms and CRFs well prior to the start of the study.
Responsible to collect study forms and CRF forms from QA/DC team for study activity per the given request and handover the same to respective activity in-charge personnel of the study to document the same.
Responsible to hand over completed and reviewed CRF forms to QC personnel after filing in the respective study file.
Ensure readiness of essential documents in Trial Master File.
Responsible for filing of the duly completed CRF forms in respective study files.
Coordinate with QCs for documentation review process.
Preparation of periodic study updates and coordination with Project manager for providing study updates or any operational documents to sponsor.
Coordination with Investigators for providing periodic study updates to EC/IRB.
To carry out other responsibilities that may be assigned by Principal Investigator, Head-Human Pharmacology Unit/Head of Syngene Clinical Development Team.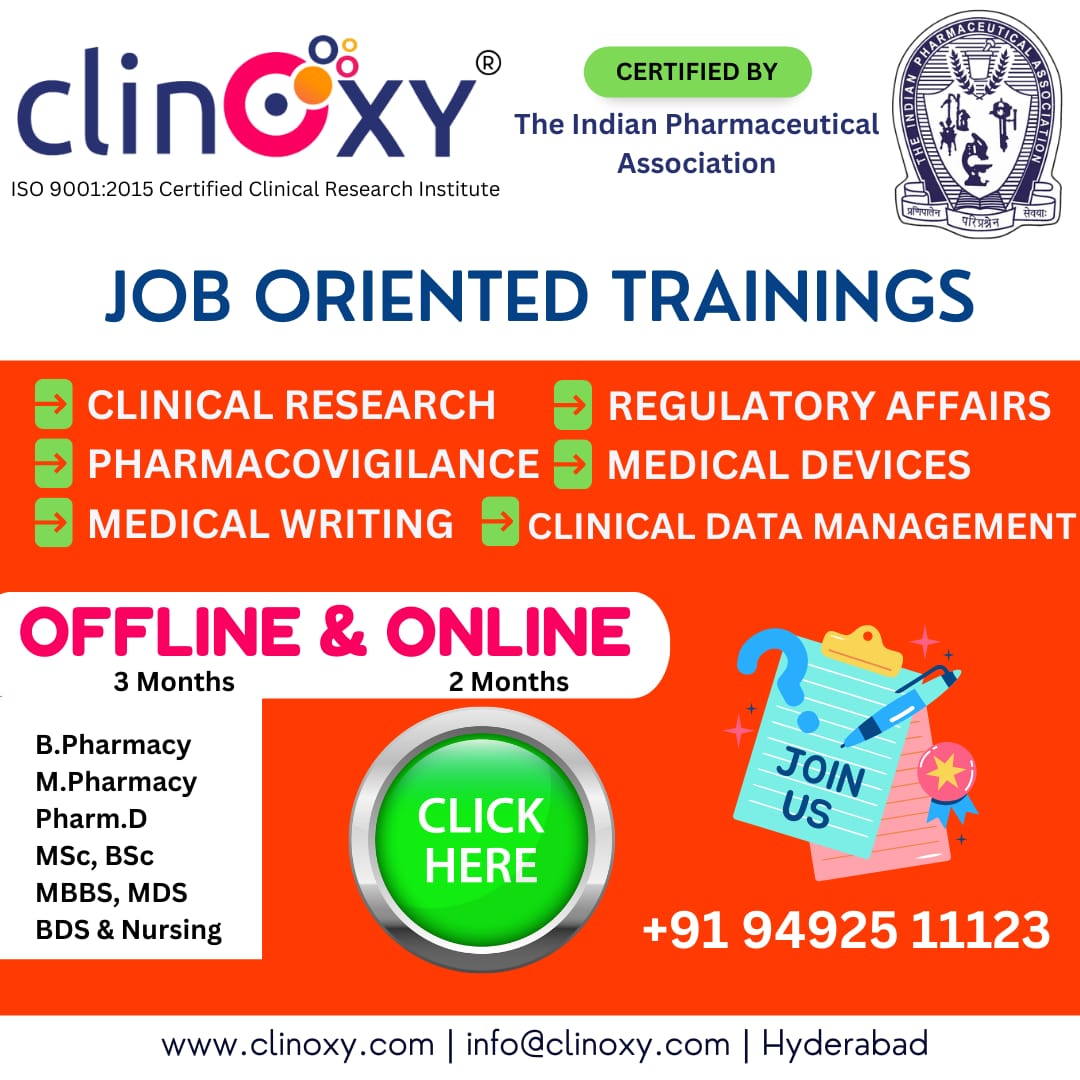 Apply : https://career10.successfactors.com/career?career%5fns=job%5flisting&company=syngeneP1&navBarLevel=JOB%5fSEARCH&rcm%5fsite%5flocale=en%5fUS&career_job_req_id=53885&selected_lang=en_GB&jobAlertController_jobAlertId=&jobAlertController_jobAlertName=&browserTimeZone=Asia/Calcutta&_s.crb=aylzrjNjeJu7e%2b1fuKm3YsBoVwAkfCdfd46psCD0ZJ4%3d